Roofing Contractor
Serving Howard County & Montgomery County, Maryland Areas


Chris Normile Roofing provides quality roofing services in the Ellicott City area including installation, replacement, and repair throughout the Ellicott City, Maryland area. We've been in the roofing business for more than 32 years. We also offer related home improvement services, such as gutter installation and guards (leaf relief). Call (410) 343-4530 for a free roofing quote.
5-Star Rated Roofer in Ellicott City
★★★★★
"Very happy with my new roof, Mr. Normile was prompt and on time, very knowledgeable and helpful. My roof was missing some shingles and had some water damage, he inspected it and showed me where I could repair it instead of replacing the entire roof saving me a lot of money in the process. Thank you so much Mr. Normile for your help! I will recommend you to my neighbors"
- Russell Johnson
---
Call for a FREE Quote
---
SAVE 10%
On Complete New Roof & Gutter Installation
expires 11/30/2023
Residential & Commercial Roofing
When it comes to your roof, you want to be able to have the confidence that it was installed or repaired properly. The professionals at Chris Normile Roofing have the experience necessary to get the job done right. It is our goal to exceed your expectations. Whether for roof repairs or replacement, commercial or residential, Chris Normile Roofing is dedicated to delivering high-quality roofing services.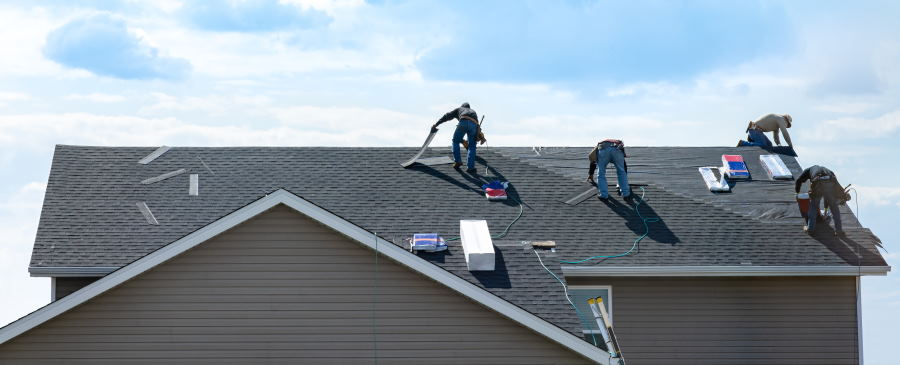 Roof Installation and Roof Replacements
Chris Normile Roofing is experienced in installing roofing on new construction projects as well as tearing down and replacing existing roofing systems. When your roof has reached the end of its productive, life, call Chris Normile Roofing for competitive pricing to replace it. Our team is fully insured and can handle your roof replacement quickly and economically. What's more, we take extra care to protect your property and the plants and shrubbery on it.
Invest in your home with a quality roof that protects your property and adds curb appeal! Call (410) 343-4530 to speak with one of our professional roofers about roof installation or replacement.
If your roof needs repair work, the professional roofers at Chris Normile Roofing can provide a no-cost estimate. Whether your roof has shingles or tiles, we will provide seamless repair with top-quality materials.
Chris Normile Roofing provides commercial roof installation, repair, and replacement throughout Howard County. Call (410) 343-4530 to discuss your commercial roofing needs with one of our experienced roofers.
Benefits of Calling Our Roof Repair Contractors
Since 1991 residential and business property owners have turned to Chris Normile Roofing to fix their leaking roofs. Chris Normile Roofing stands out above the local competition by offering premium roof repair services at an affordable rate. Our team has accumulated the knowledge necessary to fix just about any roofing problem. Call (410) 343-4530 today to learn more about our expert roof repair services.
Frequently Asked Questions "FAQ"
1. Are you licensed?
Yes, we are licensed, bonded, and insured for over 30 years.
2. Do you offer a warranty?
Yes, we offer a warranty on materials and labor.
3. Do you do roof repairs?
Yes, we do repairs and replacements.
---
Call for a FREE Quote
---