Roofing Insurance Claims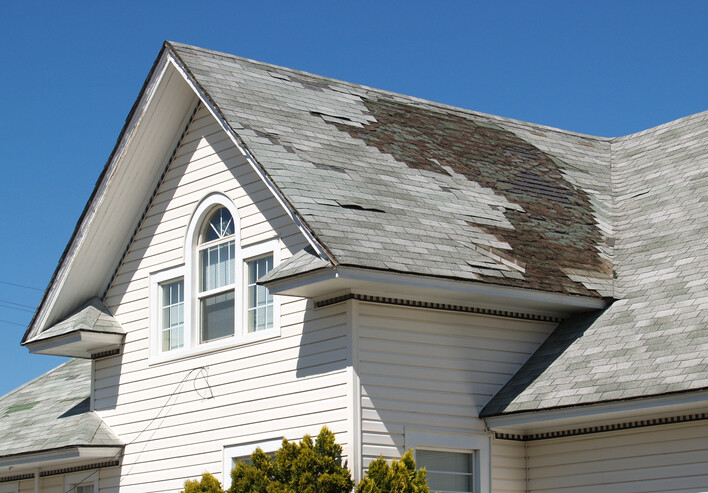 It's hard enough to deal with the loss of property and damage when you're living in your home. If you've been a victim of roof damage, the last thing you'll want to deal with is spending large sums of money to replace your roof. It can be a confusing process and we would like to make it easier for you. If you have roof repair insurance, we can help you file a claim. Chris Normile Roofing has over 32 years of experience with helping homeowners and businesses navigate the paperwork and processes necessary to file a claim with their insurance carriers and seeing the process through.
---
Call for a FREE Quote
---
Roofing Insurance Claims with Chris Normile Roofing
The most common culprit of roof damage in the United States is hail followed closely by wind damage. These two make up over 40% of insurance claims for roof repairs. Other calls we get for roof repairs include damages caused by snow, leaking roofs from rain, vandalism, fire, and tornadoes. Feel safe calling Chris Normile Roofing to hold your hand through this difficult process as we have 32 years in the business dealing with Roofing Insurance Claims.
Chris Normile Roofing Roofing Insurance Claims Process
Keeping yourself and your family safe is the main priority. Once you are safe, call the roofing professionals at Chris Normile Roofing. Our team of experts will arrive quickly with a focus on assessing the damage and protecting your building from further damage. Our process for insurance filing is as follows: First, we will arrive to your property and inspect the damages, both visible and hidden From the inspection, we will generate a report that will be used to file your claim We can help review your policy to determine whether this damage is likely to be covered We gather the evidence needed to support your claim with thorough documentation and pictures of the affected areas. Your insurance company will offer the amount they feel meets your claims and then the pros at Chris Normile Roofing will discuss a plan to make the necessary repairs. We will then schedule the repairs adhering to your schedule the best we can and complete all repairs with a walk-through defining the repairs that were completed.
Roofing Insurance Claims Made Easy By Chris Normile Roofing
Submitting a roofing claim doesn't have to be a big headache. When you work with the professional roofing contractors at Chris Normile Roofing, you will be working with an expert in the industry with over 32 years of experience with filing roofing claims. Insurance claims often get denied for homeowners if a professional local roofer did not complete the inspection. Call (410) 343-4530 with your roofing insurance claim questions and relax knowing you're being taken care of.
---
Call for Fast FREE Quote
---