Gutters & Downspouts
The professional roofers at Chris Normile Roofing offer full-service gutter installation and maintenance. A properly installed gutter system is an integral part of your roof. Without it, your home is at risk for water damage. Chris Normile Roofing has been in the roofing business since 1991, providing professional gutter and downspout installation for residential customers.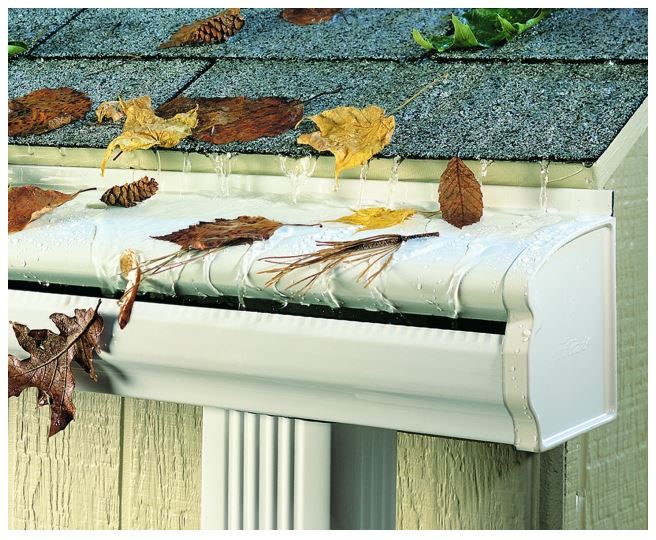 ---
Call for a Quote!
---
SAVE 10%
On Complete New Roof & Gutter Installation
expires 09/30/2023
Chris Normile Roofing's Functional Gutters Complement Your Home
Chris Normile Roofing roofers have been installing gutters for more than 32 years for customers throughout the local area. Our professional roofers can help you choose a gutter product and color that provides functionality and style for your home. We have an extensive offering of gutter systems, including seamless gutter installation, wood gutters for historic properties, and rainwater harvesting systems. Choose from
open aluminum gutters
half-round gutters
wood gutters
copper gutters
heated gutters
Call (410) 343-4530 for help choosing the right gutter product for your home.
Gutter Cleaning by Chris Normile Roofing
Gutters must be cleaned out several times a year in order to function properly. Otherwise, your home is at risk for water damage. Leaves, small twigs, acorns, and other debris can clog your gutter channels, preventing water from entering the downspouts.
Chris Normile Roofing offers gutter cleaning and seasonal maintenance to keep your gutter system working all year long. Our maintenance services include:
one-time cleaning
seasonal or yearly maintenance
leaf guard installation
gutter cap/roof installation
ice dam removal
Chris Normile Roofing can provide the right gutter maintenance solution for your home. Call (410) 343-4530 to speak with one of our gutter installation specialists.
Chris Normile Roofing's Rainwater Harvesting
A gutter system helps protect your home from water damage. However, your gutter system can also be used to harvest rainwater for landscape water features, irrigation, toilet flushing, and other non-potable uses. Gutters can be used to capture rainwater and melted snow then store it in above or below ground tanks for later use. Reusing rainwater helps protect your landscaping when mandatory water bans are put in place. Call (410) 343-4530 to learn more about the environmental benefits of a rainwater harvesting system.
---
Call for Fast FREE Quote
---